I am blessed to have four children, and with my first two I worked hard to capture all their milestones. It was easy to do so. They're separated by three years, giving me plenty of time to plan. And then our last two came in quick succession – 10.5 months apart to be exact. We tacked on building a house and moving in that time, too, so THAT was just a bundle of fun!
Needless to say, I've not been the best at those milestone moments lately. Enter the beautifully talented Sara Rose.
My youngest two are adopted; they're full biological siblings and they fill our home with joy and excitement and never-ending entertainment. I've been wanting to get both their photos taken at the same time to send to their birth mother, but the idea of wrangling two toddlers for one photo session seemed beyond impossible. Sara laughed and told me she would love to do this, and that it wouldn't be a problem. To be honest, I didn't feel like it would be too successful but of course, she proved me wrong.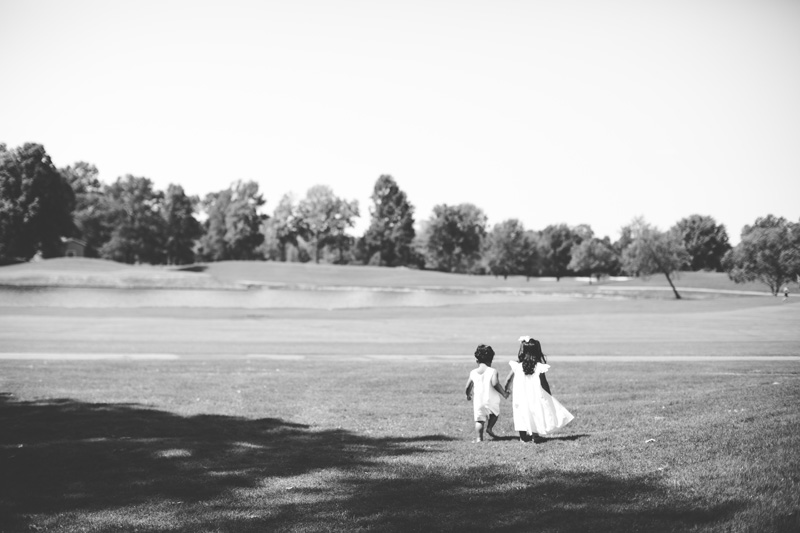 My husband's family is in the golf business, and it's a place where my children feel very comfortable, so I was fortunate to have this option for our session. I absolutely love this image of them walking hand in hand. Because of the closeness in their ages, they fight hard, but then they love hard. As they've moved from baby age to toddler age, they play together more and more, so capturing this moment of them being together, walking side by side, takes my breath away.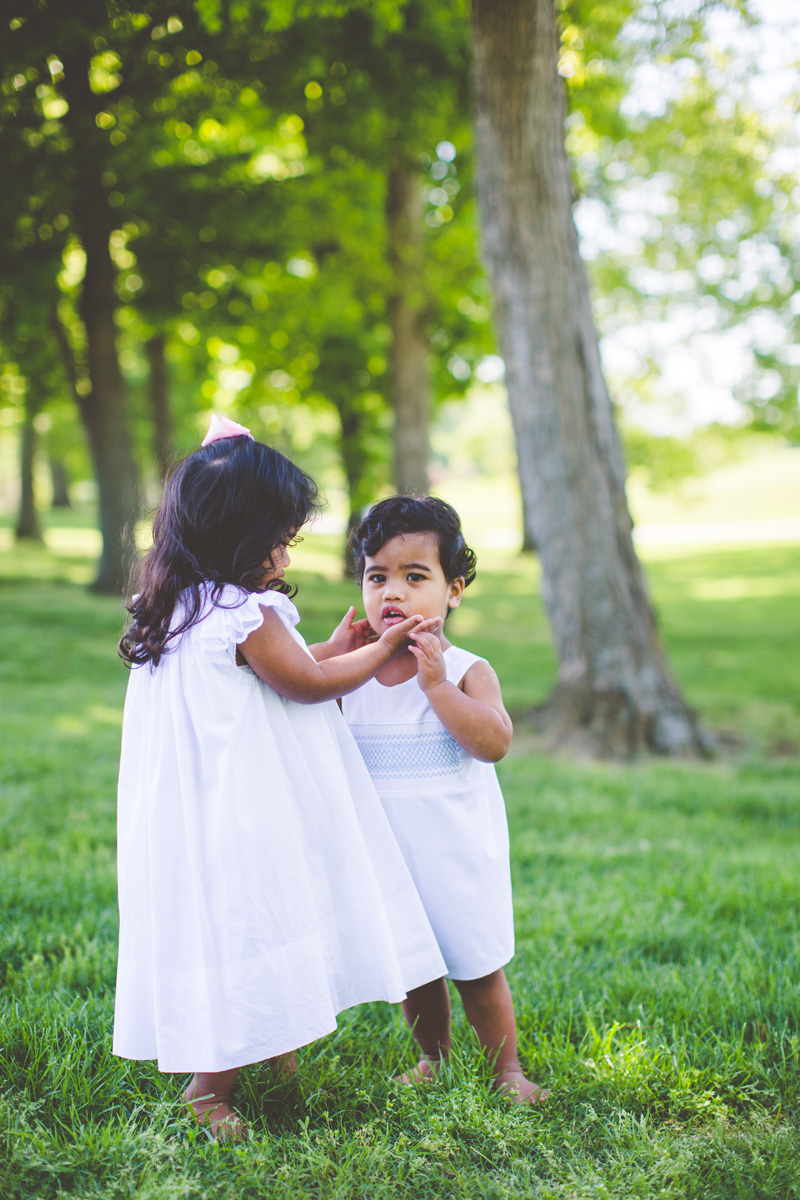 This one makes me laugh, my little girl cupping her brother's face in her hands. It may look tender, but I believe she was giving him instructions, or perhaps bossing him around. She has been mothered and fussed over by her older two sisters, so it's only natural that she turn and do the same thing to her little brother! He follows her around often, doing what she tells him to do. And then sometimes he doesn't, and that's when she'll come in and cup his face like this to 'correct' him. :) It always gives me a laugh!

We were able to get several pictures of each by themselves, which I LOVE. While I celebrate them as siblings, I also have to remind myself that they are individuals, and known not just as a set. My little girl is a big-time animal lover, and the Scottish black-faced sheep that roam the course are a favorite of hers. If she could feed the sheep every day, I think she would gladly do so! She is my wild and rambunctious girl, but animals seem to have a calming effect on her. This is an image I will treasure forever.

My husband's absolute number one hobby is golf. He was raised on the course, played collegiately, and gets out there to play whenever he gets the chance (which is few and far between these days with all the children at home!). My husband has joked that when our three older girls are teenagers and in the midst of all the drama that comes with it, he will happily grab our son and escape the home to play golf. Those boys have to stick together! Even if our son doesn't play, I know my husband is grateful for him and for the time they can spend together.


No matter what happens in life, I am grateful these two have one another. The bond they share as biological siblings is important, and something that no one will be able to take away. Adoption brings up lots of feelings, and not all good, so I am thankful they will have one another to go through life together. And I'm thankful these moments were captured. If I were to give any family of small children advice, it's take the time. Invest in some images while they're this age. Because you won't remember these moments and they will be gone in a flash. Thank you Sara!
>>> If you missed any of the sweet notes from my amazing moms, hope you'll take a peek today : Note From Amy, Notes From Jess, Notes From Michelle, Notes From Jill! Love, SR