Sara,
I cannot put into words how much my family and I love the pictures from our recent session with you. We are so thankful you had an opening to add our family to your list of "regulars", because even though we have only had one session with you, we certainly plan to become regular clients. In fact, I'm already looking at my calendar and trying to decide which week to book fall pictures.
Working with you several weeks ago was such a fun experience! My husband, kids, and I all felt immediately relaxed and ready for a fun photo session from the moment you greeted us at the car. Even though I had heard wonderful things about you from several friends, I still didn't know what to expect from the actual shoot. It was, by far, the best session we have ever had! Period. I have to be honest and say that, typically, I do not enjoy family pictures, as terrible as that is to admit! It can be a great deal of work to coordinate schedules and book the session, plan and purchase the entire family's outfits, keep the kids in great, happy moods (in the past I may have bribed them with an ice cream treat afterwards if they smile BIG), etc. This time, however, was different. It was enjoyable, relaxing, and allowed us to just be ourselves.
While sorting through the countless pictures you took, I had the most difficult time selecting my favorites. They are ALL wonderful. And they are all special for different reasons. I love the sweet "posed" pictures that will be framed and hanging on our walls soon, but I also love the candid shots that so beautifully capture the moments of giggles and silliness and true family adoration. You did a wonderful job capturing our family in this very precious stage of life. A stage that I know will go by too quickly. Thankfully, we will have these beloved pictures to enjoy for a lifetime.
Thank you, Sara!!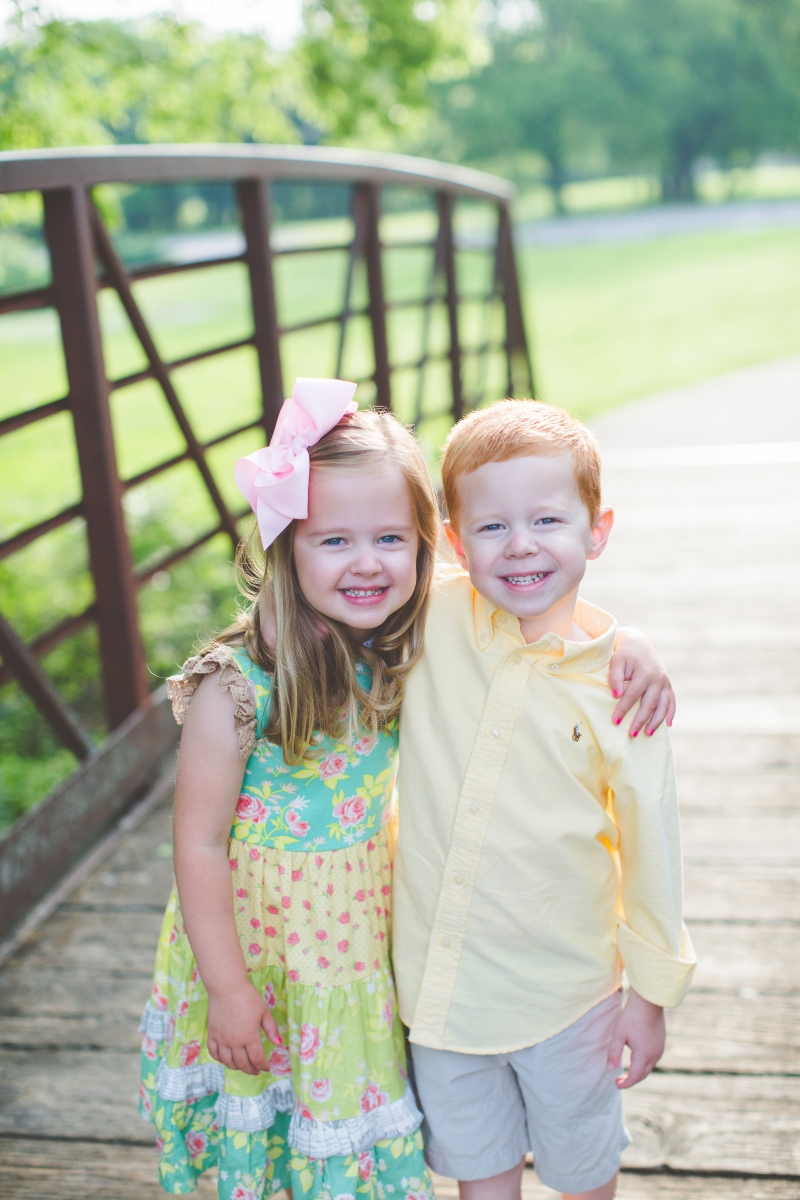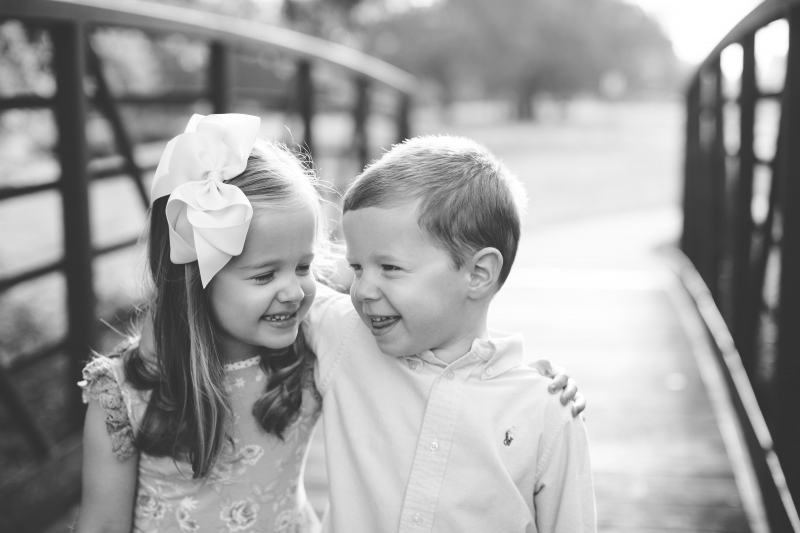 This shot really does portray their brother/sister relationship about 80% of the time : ). They are close and tell me they're best friends very often. All I can think of as I look at this picture is how
incredibly blessed I am. God's goodness is indescribable.

I tell him daily that he is Delicious!!

I adore this picture because it shows her personality so well. She has so much joy and kindness and it radiates from that beautiful smile.

It is a rare occurrence for all four of us to be in the picture together! Typically, Mom is behind the camera – the cell phone camera that is.


This is so special to me because we have the exact same pose from a picture when she was just barely two.

We cannot thank you enough for these pictures, Sara. God has given you an extraordinary talent. We look forward to seeing you again in the fall. Until then, be blessed.
With Love,
Abby